Use This Handy List When Caring for Someone With Alzheimer's
December 30, 2019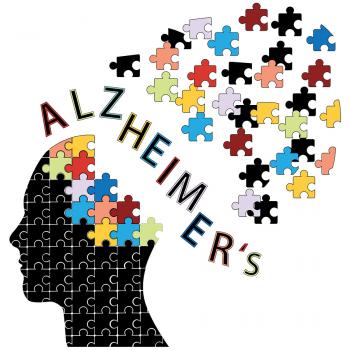 Caring for a parent with Alzheimer's requires patience, tolerance, and a willingness to change plans. You can't rely on a routine to go as planned. There will be days when your mom or dad is belligerent. You'll have days when you want to cry and give up. You can't though. You have to power through and do the best you can.
While you can't expect things to always go smoothly, you will have a schedule of things that need to get done each day. Here's a checklist you can rely on when you're caring for a parent with Alzheimer's.
Morning Routines
When your mom or dad gets up, you'll want to get morning tasks done. A trip to the bathroom, a shower, and personal care are often first on the list. Help your parent get dressed in clothing that's appropriate for the weather and daily temperatures.
If your parent prefers having breakfast before a shower, stick to that routine. Serve breakfast and offer any medications that your mom or dad takes in the morning. Once breakfast is over, clean dishes, put items back where they go, and wipe down counters.
A walk after breakfast and showers is a good way to round out the morning. It gets your parent outside for exercise. If it's too cold or rainy, you could put on some music or an exercise video and work out together. Have a late morning snack after that. Frequent snacks may help prevent some of the agitation that occurs when a person with Alzheimer's is hungry and cannot express that need.
Afternoon Routines
In the afternoon, lunch and another walk are good. You want to try to prevent a long nap from happening as that can interfere with the nightly routine. An art project is another way to spend time in the afternoon. You could try to follow along to an instructional painting video, do some needlework, or color together.
If your parent does nap, use that time to run a vacuum, sweep the floors, and catch up on any dishes from lunch. Don't do so much that you miss out on downtime. If you can fit in half an hour to read a book or relax in the sun, it will help you avoid caregiver burnout. Senior care services is another way to make sure you take breaks. Caregivers offer respite care, and you should arrange respite care as often as needed.
Evening Routines
By evening, you'll be down to dinner preparation. If your mom or dad wants to help out, find an appropriate task like setting the table or handing you the necessary ingredients. Sit down and enjoy a relaxed dinner.
After that, you'll be managing the post-dinner dishes and clean-up. If you have senior care services helping out once a week or more often, you can avoid some of the more tedious tasks like housework and focus your attention on spending quality time with your parent.
If you or your loved one is looking for Senior Care or Placement Services in San Jose, CA, please call Familiar Surroundings Home Care.
Santa Clara County: (408) 979-9990 
San Mateo County: (650) 353-9777
Santa Cruz County: (831) 480-3990