Exploring Holiday Respite Care
December 11, 2018
Due to illness, injury, disease, and other age-related conditions, many elderly Americans struggle to live independently in their own homes. To help them face the challenges of daily life, family caregivers assume a lot of the responsibility and help their aging loved ones however they can.
As the duties and pressures of full-time care expand, family caregivers often feel overwhelmed and struggle to find time for their own needs. At no time of year is this more evident than the winter holiday season. Family caregivers can explore holiday respite care to help them manage all their responsibilities, both to themselves and to their aging loved one.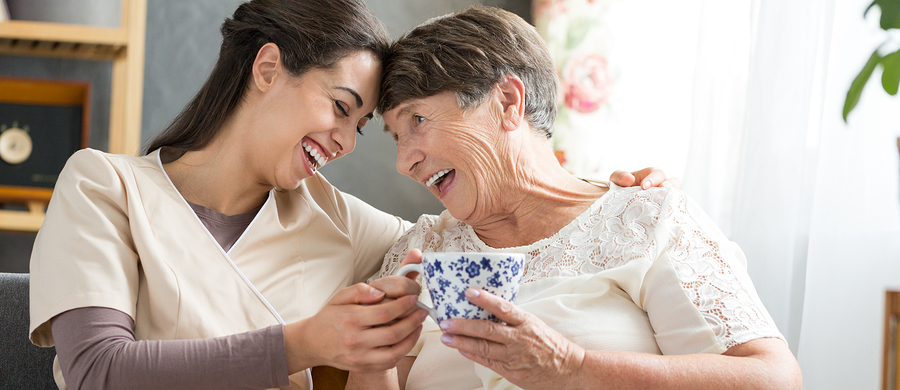 Aging adults may face daily challenges in trying to complete some of the basic tasks they need to be clean, safe, and healthy. It's normal for family caregivers to worry about their loved one's ability to get along on their own and they often start to look at alternatives. Family caregivers should be checking out elderly care providers right away.
What Elderly Care Providers Do.
Depending on the aging adult's overall health and abilities, they may require help for just about every daily task. Not only does this take a lot of time for family caregivers, the work can be repetitive, frustrating, physically hard, and mentally stressful. When family caregivers hire elderly care providers, they have a reliable professional that can help shoulder some of the responsibilities and make caring for an aging relative less of a burden.
It can be hard for family caregivers and seniors to allow someone else into the home and become a regular part of their lives. However, the advantages are numerous. Elderly care providers can tackle household tasks like cleaning, laundry, and grocery shopping. They can also get more involved in assisting the aging adult with self-care duties like showering, dressing, and grooming. Other services that elderly care providers give include meal planning and preparation, pet care, medication reminders, and companionship. Family caregivers can find time for meaningful breaks when they hire an elderly care provider.
Holiday Respite and Elderly Care Providers.
The holiday season holds great meaning to most people, but family care providers that are hesitant to leave their elderly relative with someone else may struggle with feelings of guilt or frustration. It's important for family caregivers to have some time for themselves to attend parties and family events and do things like decorate, shop, and dine. Without the help of an elderly care provider, they are not able to enjoy these kinds of activities and traditions.
Holiday respite is important because it gives family caregivers a chance to step away from the responsibilities of care. Like a physical and mental vacation, the holiday respite time allows family caregivers to take care of their own needs without worry. Hiring a responsible, compassionate, and experienced elderly care provider for holiday respite care can alleviate stress and lead to an enjoyable holiday season.
If you or your loved one is looking for elderly care in Palo Alto, CA, please call Familiar Surroundings Home Care.
Santa Clara County: (408) 979-9990
San Mateo County: (650) 353-9777
Santa Cruz County: (831) 480-3990