Tips for Making Dressing Easier and Faster for a Parent with Alzheimer's Disease
July 11, 2016
Senior Care in Aptos CA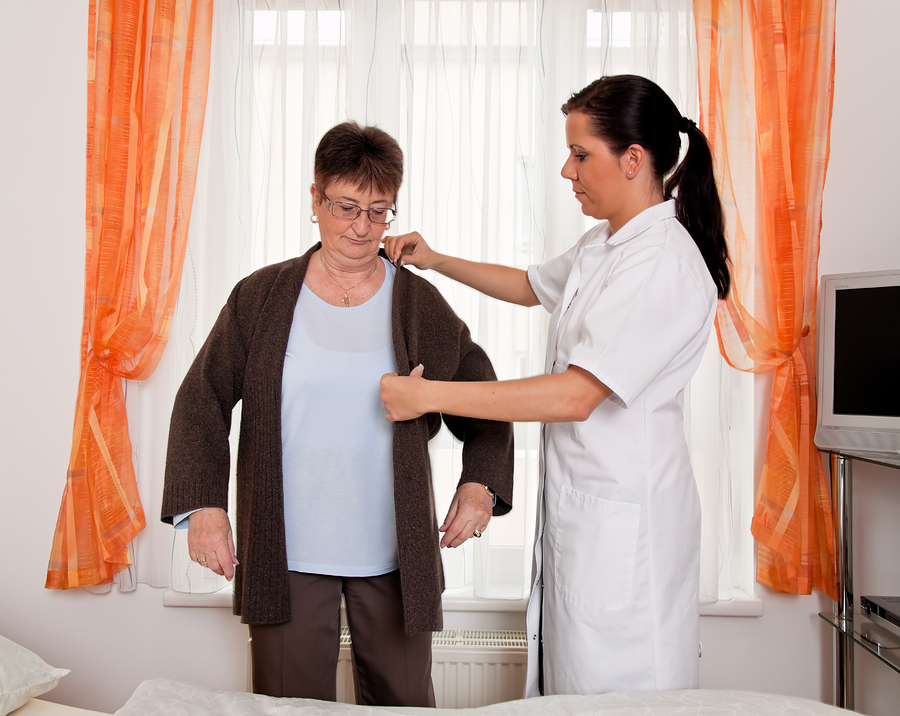 Though it becomes increasingly more difficult as your aging parent progresses further into their journey with Alzheimer's disease, promoting independence is an important part of their care. Encouraging your aging loved one to stay as independent as possible as they age in place can help to keep their mind more active, strengthen their memory skills, and preserve their cognitive functioning for longer. While this will not slow down the progression of the disease or stop it from developing further, it can help your parent to utilize their functionality better for longer. One of the most basic forms of independence is getting dressed. This is something that most people learn to do when they are very young children and do each morning without much thought or consideration. For a senior who is dealing with Alzheimer's disease, however, getting dressed can be a tremendous challenge. Finding ways to simplify this task can make dressing more independently something that your loved one can do with your support or with the help of an elder care provider.Use these tips to make dressing easier and faster for a parent with Alzheimer's disease:
Streamline their closet. It is not uncommon for an elderly adult with Alzheimer's disease to try to wear clothing that is seasonally inappropriate. This can occur for several reasons, including not understanding the passage of time or the changes in weather, or not being able to properly perceive temperature changes that would guide clothing decisions. Streamline the decision making process by removing non-seasonal clothing from their closet or dresser. This will help to eliminate improper decisions or arguments.
Put together outfits. Choosing multiple elements of an outfit can be overwhelming for your parent. This can lead to anxiety and frustration. Rather than asking them to choose a pair of pants, and then a shirt, and then accessories, do this choosing for them. Put together cohesive outfits and store them together. That way all you have to do is pull out two complete outfits and let your parent select the one that they like the most.
Put up a clear process. In addition to having difficulty making decisions, your parent may struggle with the actual process of getting dressed. They may not remember the significance of each article of clothing, or know what order they should put them on. Make this easier for them by making a sign that lists the order that they should put on each type of clothing. Use words as well as pictures to simplify them following the instructions. Provide as much information for them as you can without allowing the sign to become overwhelming. For example, if the first instruction that you include on your list is getting undressed and putting the dirty clothes in the hamper, include a picture of the hamper. If the next instruction is to put on undergarments, include where they can find those undergarments and then take steps to make that as easy as possible, such as labeling the drawers with numbers and including that number in the instructions.
If you or an aging loved one are looking for senior care services in Aptos, CA, please call Familiar Surroundings Home Care. Call today! Santa Clara County: (408) 979-9990 San Mateo County: (650) 353-9777Santa Cruz County: (831) 480-3990