May is National Salad Month
May 5, 2016
Elder Care in Santa Cruz CA
Salads are a great go-to side dish, appetizer, or entree in the spring.  They are light, cool, and crisp and they are wonderful to eat on a sunny day.  That is why May is celebrated as National Salad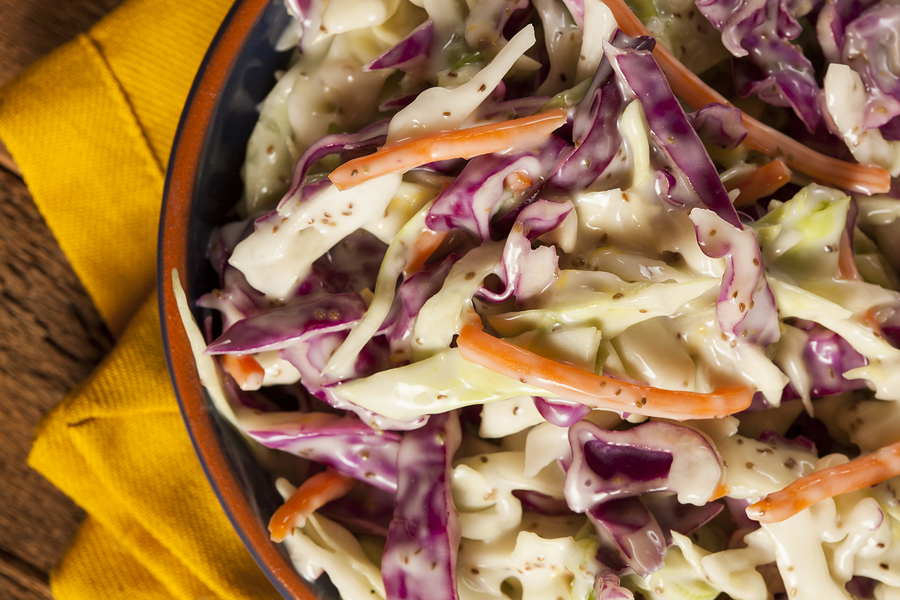 Month.  When you try some new and different salad recipes during the month of May, you can develop a great list of recipes that you can use all year long.  In addition to being light and tasty, salads are usually packed with vegetables and fruits making them an ideal healthy meal to serve your elderly loved one.  When salads are on the menu, your loved one is sure to get plenty of the essential nutrients that they need every day.  Read on for some different salad ideas to try and to customize: Berries and GreensIn this salad, you will find vitamins C and A, fiber, calcium, and more.  This is a heart healthy salad that is great for the digestive system, too.  Start with some green, leafy vegetables such as spinach, kale, or spring greens and then add chopped walnuts, mixed berries, a crumbly cheese such as gorgonzola or blue cheese, and a light vinaigrette such as balsamic or raspberry. Breakfast Fruit SaladSalads can even be enjoyed for breakfast!  Simply chop favorite fruits such as strawberries, mangoes, peaches, grapes, pears, bananas, pineapple and more and mix together in a bowl.  Make a dressing using plain yogurt, honey, and a bit of vanilla extract.  Drizzle it over the top and enjoy!  With this salad, your loved one will start the day with vitamin C, fiber, and potassium. Southwest SaladTop a bed of romaine lettuce with corn, black beans, chopped tomatoes, diced avocado, chopped cilantro, lime juice, and some shredded cheese.  This salad can be served in a warm tortilla bowl or with crunchy tortilla strips and a spoonful of salsa.  For dressing, stir together olive oil, white wine vinegar, and your favorite Mexican seasonings.  Even though this is a meatless meal salad, your loved one will get plenty of protein from the black beans, not to mention a great serving of fiber. Slaw SaladTraditional cole slaw is delicious, but you can get more nutrients by adding a variety of fruits and vegetables.  In addition to cabbage, try adding kohlrabi, radishes, daikon, yellow beet, red cabbage, celery, green apple, jicama and cucumber.  Slaw salad pairs well with poppyseed dressing.
If you or an aging loved one are looking for

elder care in Santa Cruz, CA

, please call Familiar Surroundings Home Care. Call today!
Santa Clara County: (408) 979-9990
San Mateo County: (650) 353-9777
Santa Cruz County: (831) 480-3990