Boredom Busters for People with Limited Mobility
April 11, 2017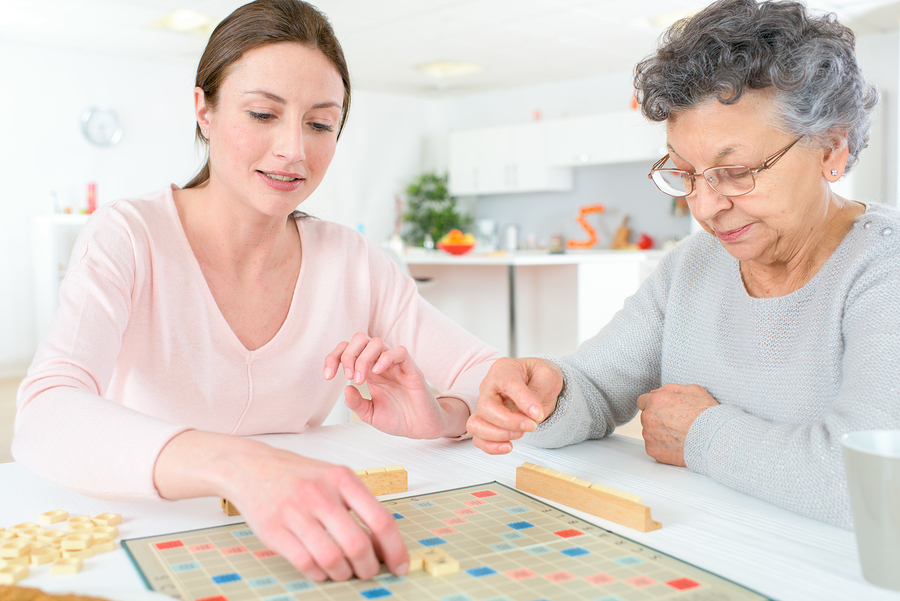 When senior citizens lose their ability to move about as freely as they once did, life can get pretty boring. Boredom can be associated with depression, which is a serious and all too common issue among senior citizens. Depression in the elderly can lead to heart disease and reduce the ability to recover from other illnesses. Finding things for people with limited mobility to do either alone or with the help of caregivers can be difficult. We've rounded up a few ideas to help your elderly parent bust through boredom.
Puzzle Books: Crossword puzzles, word searches, and sudoku puzzles are a great way to pass the time. You can find puzzle books in nearly any store that sells books or magazines. You can also find free puzzles online. These types of puzzles are great because they keep the brain active.
Reading: Provide your parent with plenty of books to read by their favorite authors. Take them on outings to the library or bookstore to choose their own books, which provides a chance for social interaction. Choosing their own books also makes it more likely that they will read them. Providing your parent with a tablet or other device will also give them easy access to an endless supply of e-books and there are many e-books available for free.
Audiobooks: If your parent has difficulty reading because of vision issues, they might enjoy listening to audiobooks. Lots of famous actresses and actors lend their talents to recording audiobooks, which makes them more fun to listen to.
Board Games: Keep a variety of board games on hand. Playing games is a fun way to bond with your parent, keeps their mind active, and passes the time with some friendly competition.
Music: Listening to music is enjoyable and soothing. Create playlists for your parent that include their favorite styles, songs, and performers.
Crafts: If your parent likes making things, look online for free craft instructions for simple crafts that they can do at the table or while watching television.
Family Photos: Do you have boxes of old photographs lying around? Ask your parent to place them into albums for you. This activity has multiple benefits since your parent will enjoy seeing old photos, the photos will give you something to talk about, and the photos make it out of boxes and into albums where they are easier to look at.
Visitors: Just having someone to chat with can go a long way toward alleviating boredom. Encourage family members and friends to stop in to see your parent and spend a little time with them. Your home caregiver can also spend time with your parent just giving them someone to talk to.
These are just a few ideas to help your elderly parent to keep busy and avoid boredom. If you're looking for more ideas, take the time to talk to your parent about things they enjoyed doing when they were younger. You just might discover something new about your parent and come up with an idea for activities that match their current abilities.
If you or your loved one is looking for caregiver services in Los Gatos, CA, please call Familiar Surroundings Home Care.
Santa Clara County: (408) 979-9990
San Mateo County: (650) 353-9777
Santa Cruz County: (831) 480-3990
Sources http://www.webmd.com/depression/guide/depression-elderly#1 http://www.healthline.com/health/boredom#diagnosis5