Four Ways to Help Your Senior Deal with Heart Disease
December 10, 2019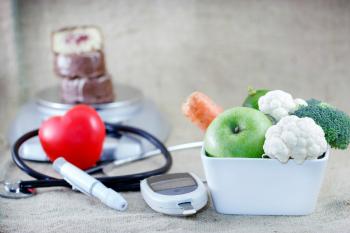 Heart disease as a term covers a wide range of heart issues and problems that your senior might be facing. If your elderly family member has been diagnosed with heart disease, there are some changes that will happen in her life, whether she wants them or not.
Educate Yourselves on Her Health Concerns
Everyone's experience with heart disease is going to be unique. There are big similarities, but your aging family member's prior health and chronic health conditions are all going to factor into this health situation, too. Talk with her doctor about your senior's prognosis and about what she can expect in terms of symptoms. The more prepared you both are, the better all the way around.
Look Closely at Lifestyle Changes
One solution your senior's doctor is likely to recommend is one or more lifestyle changes. She might need to quit smoking or cut back on wine with dinner. Speaking of dinner, some of her dietary choices might need shifting, too. It's not easy to make lifestyle changes, especially when your senior feels as if she has no choice. But if these changes will help her to improve her quality of life, they're worth considering.
Put Together a Plan that Works for Her
In order to make big lifestyle changes, it's important to have a plan. Your senior's doctor is likely to outline a plan for you and her to follow, but it can take time to come to full compliance. In an ideal world, your elderly family member would make all the necessary changes right away. A gradual plan is far more realistic and gives your elderly family member a chance to adjust to the changes you're making.
Conservation of Energy Can Help a Lot
Your elderly family member may find that there are times when she has more difficulty keeping up with her normal daily activities. Rest can be tremendously helpful when battling heart disease, especially if that means that your senior is able to hand over chores, she doesn't enjoy so that she can be ready for the things she needs and wants to do. Having home care providers taking over some tasks can help your senior to conserve more energy than she expects, and she can put that to good use.
Understanding how some of her choices affect her body's ability to deal with heart disease can help your elderly family member to make some of the changes she needs to make. Keep in contact with her doctor and make sure she's adhering to her doctor's advice as much as possible.
If you or your loved one is looking for Home Care or Placement Services in Aptos, CA, please call Familiar Surroundings Home Care.
Santa Clara County: (408) 979-9990 
San Mateo County: (650) 353-9777
Santa Cruz County: (831) 480-3990