Five Easy Ways to Bring More Joy into Your Senior's Life
November 11, 2019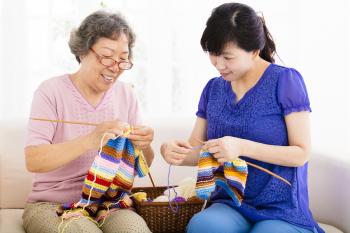 You never want your senior to be bored at home, so that might mean that you need to get a little more creative about adding enriching activities and events to her life. Some of these ideas might help.
Put Together Some Outings and Day Trips
Day trips and outings are a fantastic way for your senior to get out and about a little bit more. They also give her something to look forward to doing, especially if where she's going is somewhere that's new to her. These types of activities can help to break up boredom and can help your elderly family member to enjoy old favorite trips as well as trying new things.
Eat Meals Together More Often
Solo eating is a big downer for a lot of people and many seniors find that they don't enjoy eating anymore simply because they eat alone. One way to spend some quality time with your senior is to eat with her as often as you can. Even if you can't sit down for a meal with her, hiring home care providers as companionship can really help. Your elderly family member might start to enjoy her meals more this way.
Set Her up with a Hobby Space
Hobbies are another great way to engage your senior's brain and to help her to find activities that she enjoys doing. If your elderly family member doesn't already have a hobby or two that she enjoys, help her to find one. Set up a space where she can craft, color, and do all sorts of different activities that fire up the creative part of her brain.
Make Socializing and Meeting New People Easier
It's important for your senior to have access to social connections, which includes both people she already knows and new people. That's not always easy for aging adults for a variety of reasons. Do what you can to make this an easier situation for your elderly family member. That might mean helping her with transportation to local events, either yourself or via home care providers, or it might mean encouraging her to step out of her comfort zone.
Hang out Together More Often
Down time for you might be scarce, but your senior likely has a lot more time on her hands. If there's something you need or want to do that you can do around your aging family member, consider just hanging out together while you each do your own thing. It's a relaxed form of companionship and it can be a lot of fun for you both.
Get an idea from your senior what she would enjoy doing more often. Her answers can help you to do what you need to do to bring more joy into her everyday life.
If you or your loved one is looking for Home Care in Santa Cruz, CA, please call Familiar Surroundings Home Care.
Santa Clara County:
(408) 979-9990
San Mateo County:
(650) 353-9777
Santa Cruz County:
(831) 480-3990